This post contains affiliate links from which I may receive a small commission, at no extra cost to you. In no way does this affect my opinion or the information I provide on the product. Please read my disclaimer for more info.
Coffee is one of the most widely consumed beverages in the world [1]. Its comforting taste and caffeine boost are relied on by many. 
However, controversies regarding its health benefits still exist. While coffee may be protective against certain diseases, it could also be a risk factor in some cases. 
So is coffee good for you or should you switch to tea? Here are the pros and cons of coffee.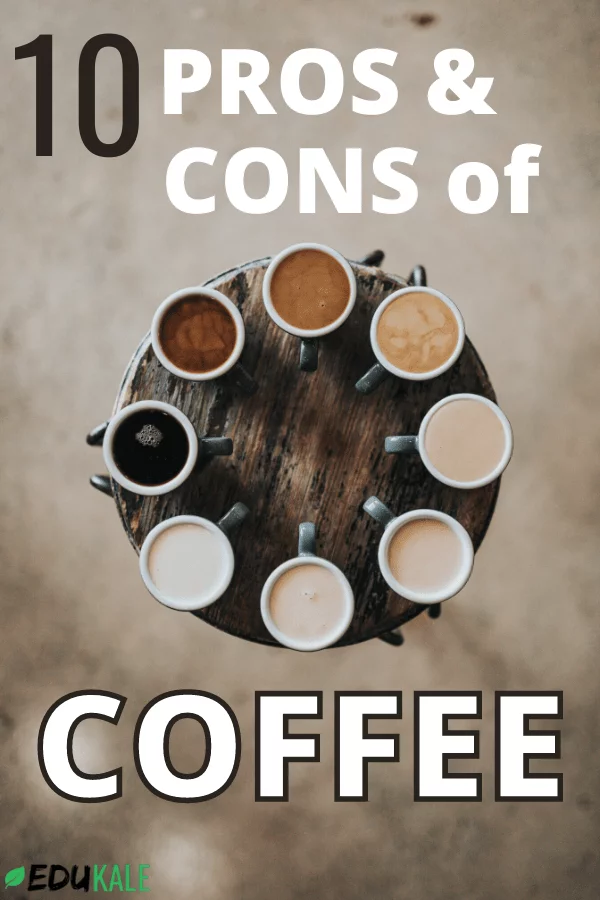 The pros: benefits of coffee
Coffee is rich in antioxidants and other nutrients.
The nutrients in coffee (B vitamins, manganese, magnesium, potassium…) are in too small quantities to have an actual impact, unless you drink more than a couple of cups a day. 
However, the antioxidant content in coffee really makes a difference. In fact, most people get more antioxidants from coffee than from fruit, vegetables, or tea [2]. This is also because they likely aren't getting enough fruit and vegetables, but it's still interesting to note as a pro for coffee. Antioxidants have many health benefits and help protect your cells against free radicals.
Coffee increases brain activity and reduces tiredness.
Caffeine is a stimulant and can improve cognitive function, alertness, and vigilance [3]. 
Adenosine, which is a neurotransmitter in your body, slows down neural activity and makes you feel sleepy. 
However, caffeine inhibits these adenosine receptors [4], which will make you more alert. This is a well-known pro of caffeine and a big reason why a lot of people don't see themselves starting the day without a cup of coffee.
However, some of these effects are short-term, as people who drink coffee every day will build up a tolerance to it [5] .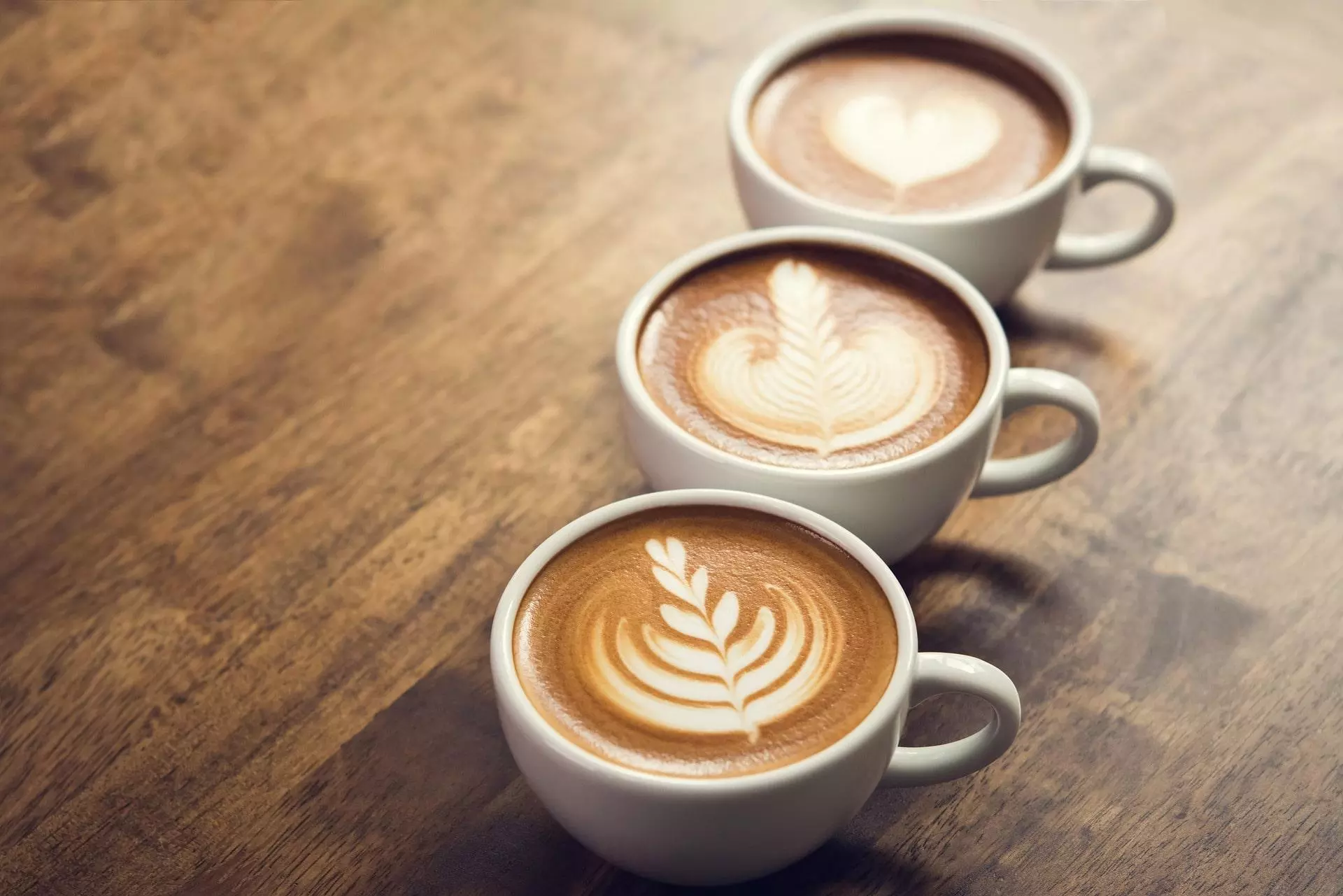 Coffee may protect you from certain diseases.
As a very important pro, coffee may protect you from neurodegenerative diseases.
Indeed, studies have shown an inverse association between coffee consumption and Alzheimer's disease [6], as well as Parkinson's disease [7].
In addition, many studies show that drinking coffee could reduce the risk of developing type 2 diabetes. 
These studies show that regular coffee consumption is associated with a lower risk of the disease [8] and that each additional daily cup of coffee lowers that risk by 7% [9].
Finally, coffee-drinkers also have a lower risk of developing liver diseases, such as cirrhosis (especially alcoholic cirrhosis) [10] and liver cancer [11]. 
Coffee consumption is also associated with a reduced risk of kidney, colorectal cancers, and premenopausal breast cancers [12]. 
Coffee can help with depression.
Studies have actually shown that the risk of depression decreased when the consumption of caffeinated coffee increased [13]. In addition, a study showed that people who drank at least four cups of coffee per day showed a lower risk of depression than those who drank less than one cup per day [14].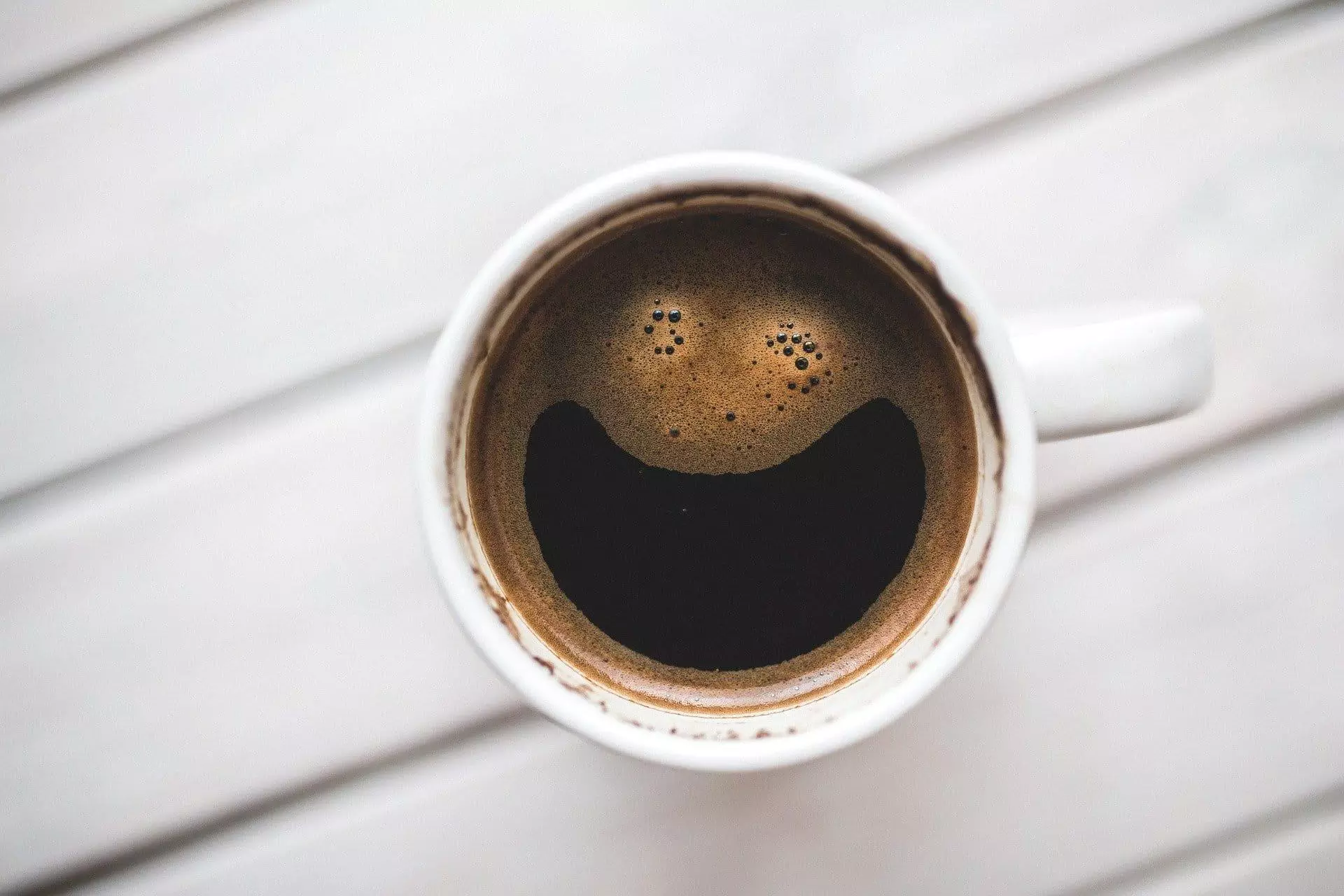 The cons: is coffee bad for you?
Coffee can cause anxiety.
As mentioned previously, coffee is a stimulant, which certainly has pros but can also have cons.
Indeed, consuming too much caffeine can lead to heart palpitations, anxiety, and panic attacks. It may also exacerbate psychosis, psychotic symptoms, and hostility in psychiatric patients [15]. 
A study also showed that caffeine consumption during your teens could increase your vulnerability to anxiety-related disorders later on [16].
However, another study found that there was no association between the consumption of coffee or tea and symptoms of anxiety [17].
Coffee can disrupt sleep.
Coffee is often consumed to make you more alert, so it's no wonder that it could also disrupt sleep [18]. 
Ingesting caffeine one to three hours before bedtime decreases sleep efficiency, total sleep time, and the amount of deep sleep [19]. It's recommended not to drink coffee less than 6 hours (at least!)  before your bedtime [20].
In addition, people who reported poor sleep quality consumed more caffeine than those who reported good sleep quality. However, it's important to note that these people could be drinking coffee precisely because they have a poor quality of sleep, and not the other way around. 
Caffeine is a cherished stimulant that can lead to addiction. When you consume caffeine regularly, you start being accustomed to it [21] and need more of it to provide the same effect. You can become dependant on it to feel energized and clear-headed. 
If you no longer have access to caffeine, you can experience withdrawal symptoms such as headaches, fatigue, decreased energy, drowsiness, depressed mood, irritability, and more [22].
Coffee can cause high blood pressure.
Caffeine has been shown to raise blood pressure levels [23,24] by stimulating the nervous system. High blood pressure can damage your arteries and prevent correct blood flow, which is a risk factor for a heart attack. 
While it does increase blood pressure, the question of whether or not coffee increases the risk of coronary heart disease remains controversial. In addition, caffeine's effect on blood pressure seems temporary.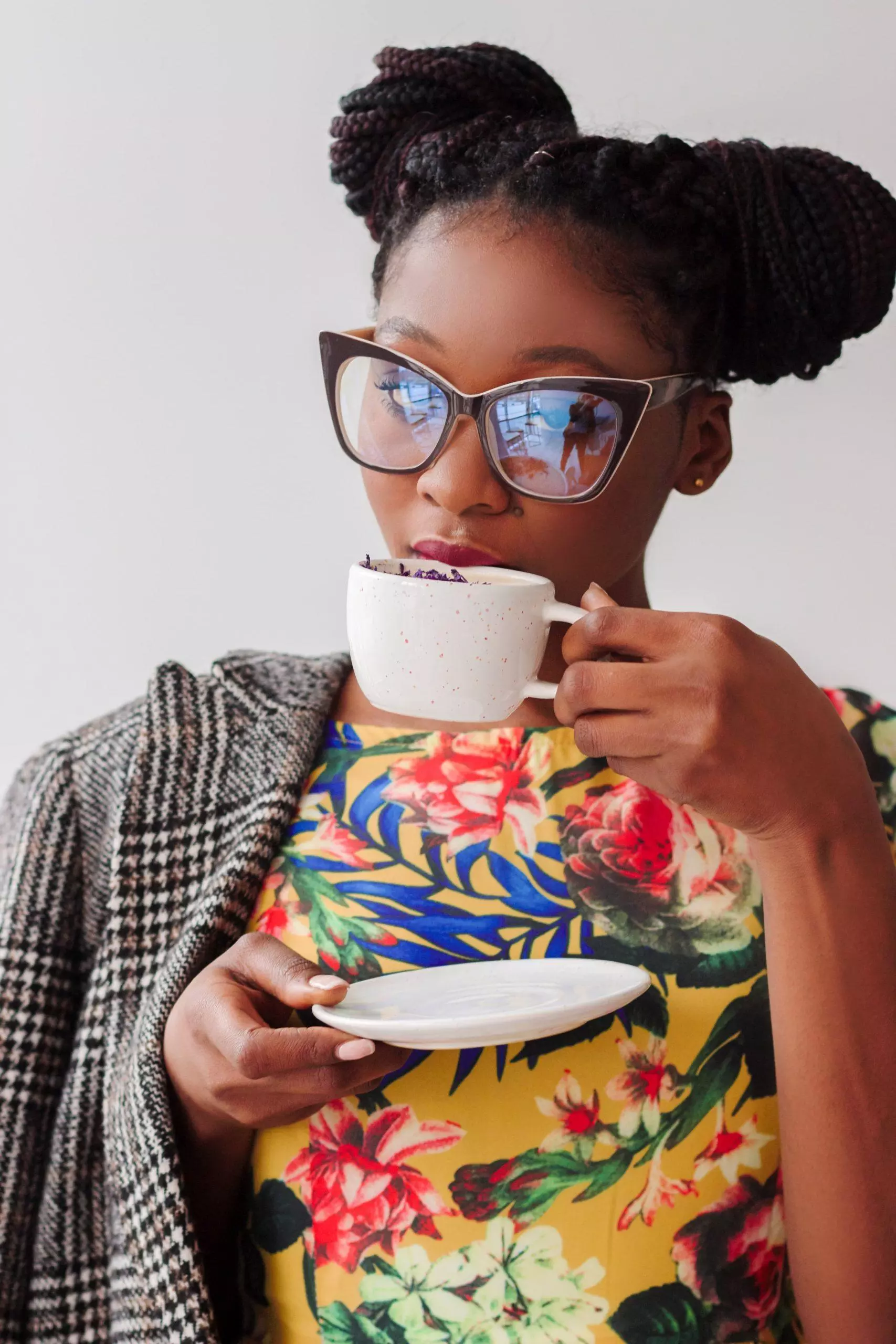 Coffee could put your body under stress.
Caffeine is considered to be a pharmacological substance, and alters cortisol responses. It increases cortisol and adrenaline levels both at rest and during periods of stress [25]. 
Cortisol is a hormone that is usually released under stress. So drinking coffee could be re-creating stressful conditions for your body, with the effects that come with it (increase in heart rate and blood pressure, as mentioned previously.)
Coffee could cause digestive issues.
Coffee stimulates bowel movements and could cause diarrhea. Caffeinated coffee stimulates colon activity 23% more strongly than decaffeinated coffee [26].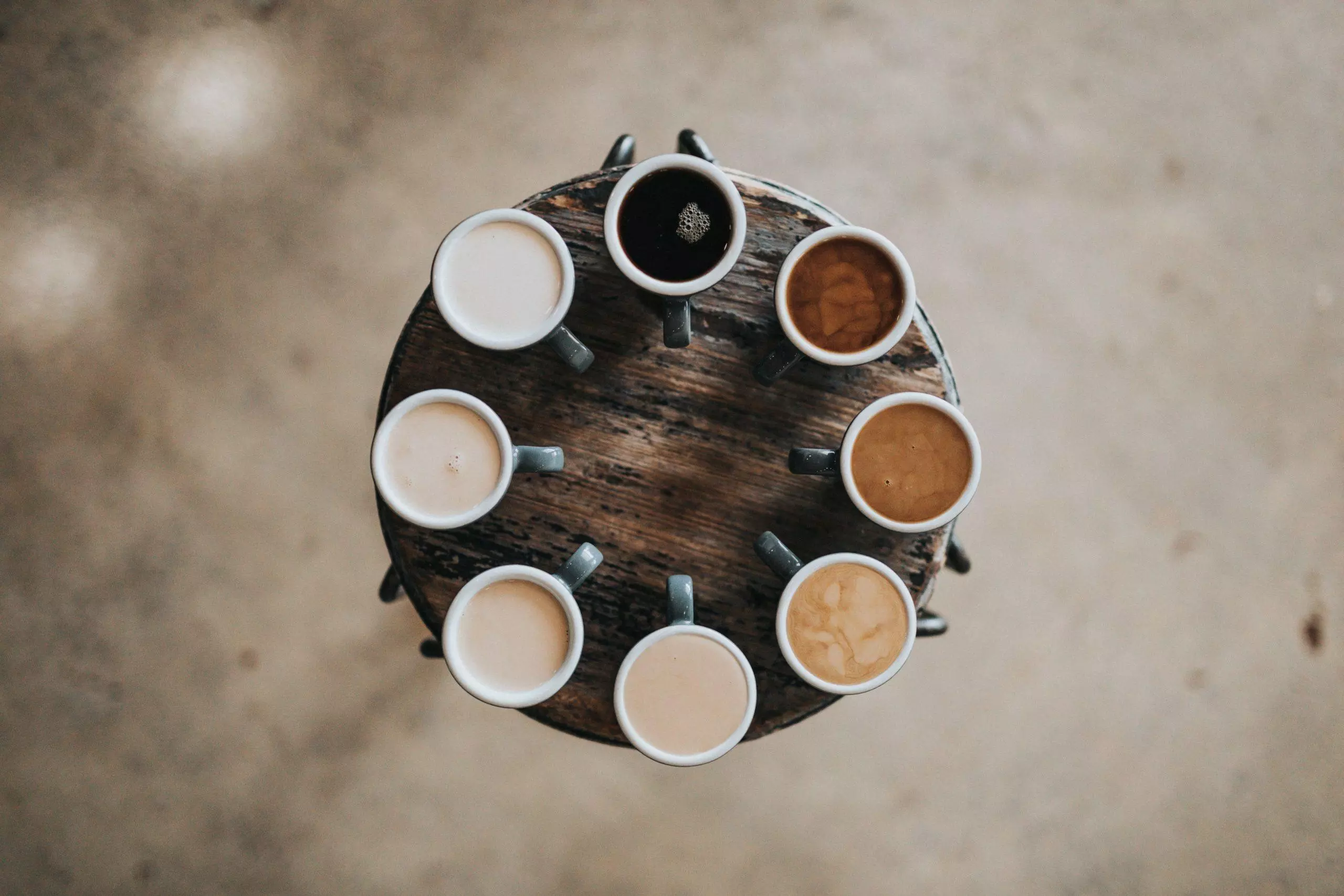 Coffee also promotes gastro-esophageal reflux and gallbladder contraction [27]. In addition, in several studies, IBS (irritable bowel syndrome) patients have indicated coffee among the foods associated with their symptoms [28]. 
The pros and cons of coffee in short
Here's a recap of the pros and cons of drinking coffee:
Pros of coffee:
Coffee is rich in antioxidants and other nutrients.
Coffee increases brain activity and reduces tiredness.
Coffee may protect you from certain diseases.
Coffee can help with depression.
Cons of coffee:
Coffee can cause anxiety.
Coffee can disrupt sleep.
Coffee can lead to caffeine addiction and withdrawal symptoms.
Coffee can cause high blood pressure.
Coffee could put your body under stress.
Coffee could cause digestive issues.
There are also a few questions on whether unfiltered coffee raises cholesterol levels [29], or affects your thyroid [30] but there are few studies on the matter.
As with many things, there is no clear answer on whether you should drink coffee or not. It's a benefits/risks analysis that you have to do for yourself (and depends on whether you actually enjoy coffee as well!) 
I personally don't drink coffee on a regular basis and only have it when I really need that extra boost.
 It's my personal balance— it's up to you to find your own!
-Lucie