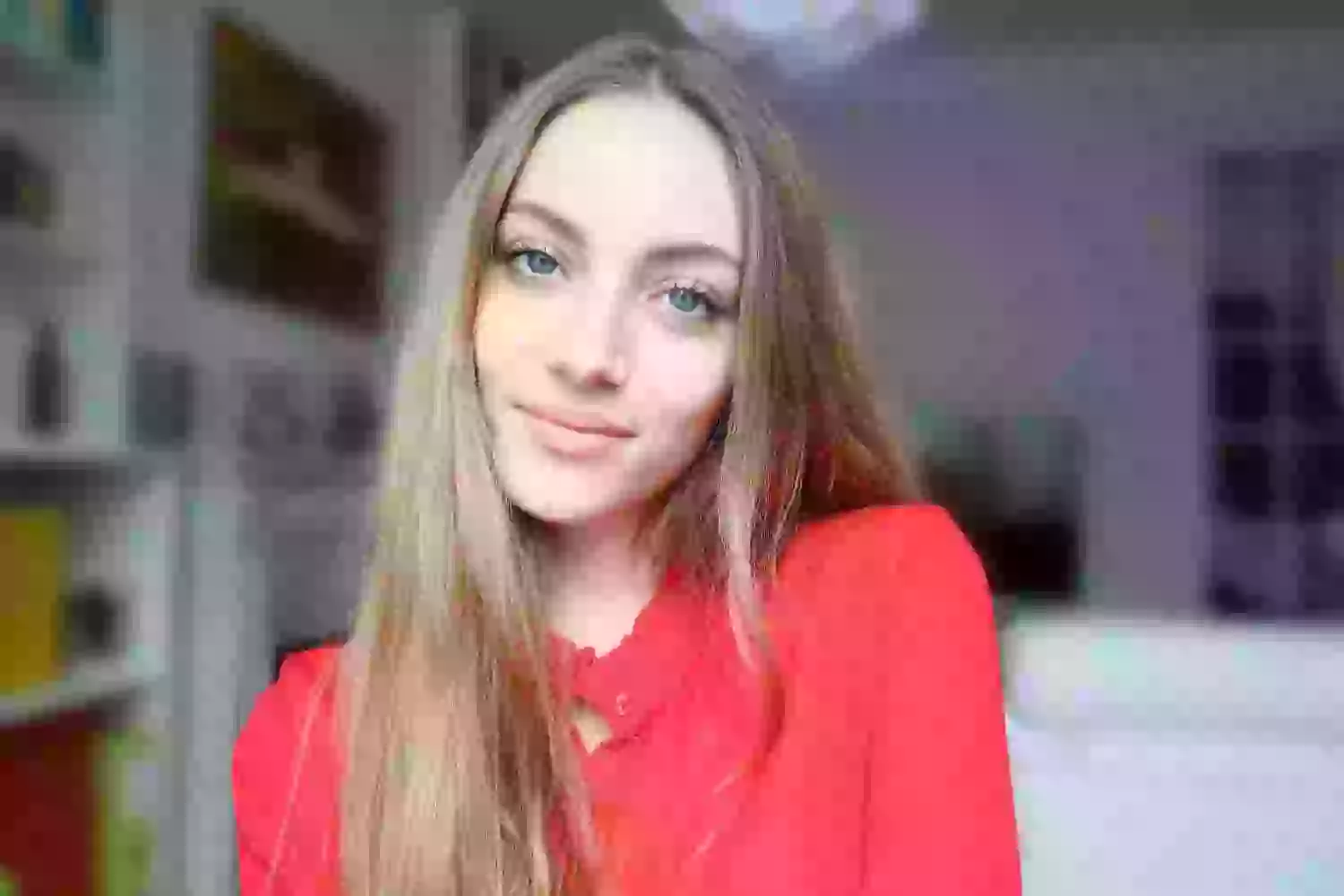 Hey there, I'm Lucie villeneuve, your french nutritionist!
I'm an Afpa-certified holistic nutritionist and have a master's degree in biology specialized in nutrition and health from sorbonne university.

Let me tell you a little bit more about myself.
Nutrition, health, and general well-being have been my passion for as long as I can remember.
I started out wanting to become a doctor and went through a year of medical school, but decided to switch to biology instead.

I then pursued a bachelor's degree in cellular biology and physiology, followed by a master's degree in integrative biology and physiology, specialized in nutrition and health.

I learned so much from my studies and developed a true passion for nutrition and its impact on our health and well-being. I also had classes in communication that taught me the importance of spreading a message you care about. I knew I wanted to use this knowledge to help people be healthier and happier, but I wasn't sure how yet. A few experiences led me to where I am now.

During my studies, I wrote and summarized articles— many of them about nutrition— for a medical school which improved my knowledge and confirmed my taste for writing.

Throughout my last year of college, I worked with an online-based start-up where dieticians helped clients with their nutrition problems the right way (meaning no fad diets or drastic methods!) I realized that this could be something I wanted to do.

However, this was around the time I started a 6-month internship in a scientific institute of health and biomedical research, where I worked in communication. I wrote articles, organized scientific events, interviewed scientists, and generally tried to bridge the gap between researchers and the general public.

While this job was very interesting and taught me a lot, I didn't feel like I was truly helping anyone and really missed learning about nutrition. I knew that there had to be something else in the cards for me. So while I was waiting for my dream job to magically appear, I decided to start this site.

It seemed like the perfect solution, combining everything I loved: nutrition, writing, and helping people, all in a creative way. After a few months of blog writing, I also decided to start a YouTube channel. I realized that not many people had the time to sit through pages and pages of blog articles and that the video format could be helpful! I also wanted an opportunity to connect with my "audience" and show more of my personality.
I'm French and live in Paris, but I decided to create this business in English for it to have an international scope. In addition, spending 5 years of my childhood in the States showed me that there was so much confusion in the food and health world there and that people generally knew less about nutrition than in France. I also wanted to use my understanding of both cultures to bring a unique spin to my content.
While I was doing this, I was a student in a program for young entrepreneurs where I learned about all things business: marketing, communication, finances, brand creation, etc. It made me realize that I was definitely not meant for the corporate world and that I really wanted to have my own business. I decided to further my education in nutrition and create an online nutrition business that I was really passionate about.
I enrolled in the AFPA Holistic Nutrition program and really perfected my nutrition knowledge. I dove deep into the science behind holistic nutrition, learned how to help clients create healthy and wholesome eating habits, and developed my nutrition consultant skills.
So here I am, ready to give my passion a chance, hopeful to teach people about nutrition and help them achieve their health goals.
I believe that all of this information should be easily accessible to everyone, which is why I make tons of free videos and articles. However, if you want to go deeper and see results faster, I also provide one-on-one online nutrition coaching.
Thank you so much for being here— it means a lot!
PS: if you want to know more about this blog and what you'll be able to expect from it, you can check that out HERE.