NUTRITION COACHING SERVICES
Nutrition coaching services
Does any of this sound like you?
It feels like you've tried every diet on the planet…
But nothing seems to stick. At best, you lose a few pounds but gain everything back— and more.
You feel motivated at first…
But it never lasts. Every time you hit a minor roadblock, you give up on healthy eating entirely. You're a pro at having major cheat meals after a few days of dieting and then starting over on Mondays.
You can never control yourself around food…
So you end up banning all of your favorite foods from your house. If you happen to come across these foods, you end up bingeing on them and feeling terrible.
You feel like nothing will ever work…
Like you're the only person on the planet who is doomed to keep on gaining weight no matter what you try. 
You're ready to try a different approach…
And stop dieting once and for all. You're ready to turn to a more mindful and intuitive way of eating and stop obsessing over weight-loss at all costs.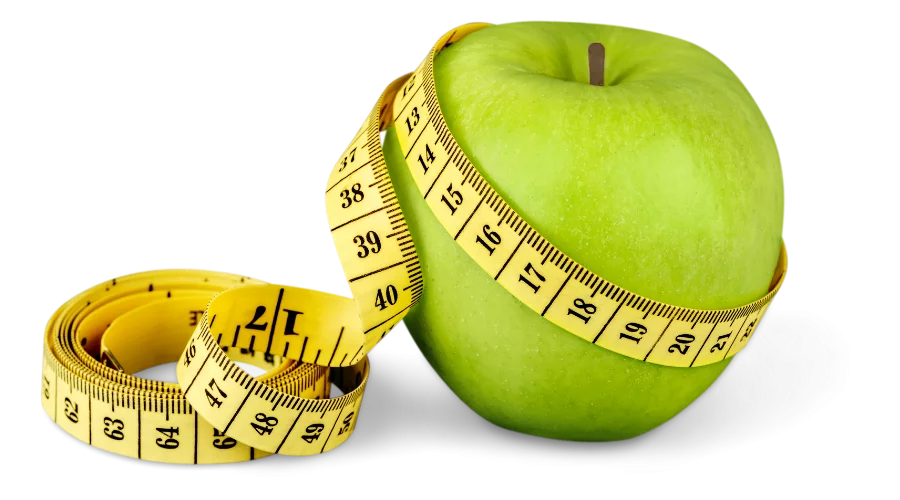 Makes sure to select a slot that is at least one day ahead!
For optimal results, it is important for us to talk to each other a few times over the course of several weeks/months. This way, we'll have the time to address all of your concerns and follow up on your objectives. Often, many issues need to be uncovered and it is difficult to get to the bottom of things in one session. I get the best results with clients I see multiple times over a few months. In order to encourage follow-up sessions, I offer "nutrition consultation packs" of either 3,5, or 8 ONE-HOUR sessions, paid upfront.
Price is $88.3 per session instead of $100
Price is $86 per session instead of $100
Price is $84.4 per session instead of $100
If you're interested in one of these discount packs, please email me (lucie@edukale.com) before or after booking your appointment so I can adapt the price. 
If you want to embark on a nutrition and healthy eating journey, here are the keys to success:
These are all the things I teach you in my one-on-one online nutrition coaching sessions!

"It is a pleasure working with Lucie. She has the innate ability to find what works for you as an individual. Because health, nutrition and intuitive eating are not one-size-fits-all, it is great working with someone as honest, patient, kind, and knowledgeable as Lucie.  I have made peace with food after years of dieting and am learning to listen to what my body needs."
"How could I not leave a testimonial? To make it short, I will start by saying: I RECOMMEND her 10000%!!! She is a caring nutritionist who really listens to you and your health, who will be able to help you wonderfully well. As for my story, I contacted Lucie from Edukale because I had problems with food. I suffered from eating disorders that caused me to binge eat and have bulimia episodes. At the end of a meal when I was no longer hungry I continued to eat until I felt sick. During a buffet I was not able to control myself. Food had become an addiction, allowing me to escape and to silence my emotions. Thanks to her empathic listening and her very relevant analyzes, Lucie was able to identify the potential causes of the problem. Her approach combines both psychology and nutrition in link with current science. Today I can say that thanks to her I no longer have binge-eating episodes and I finally see food in a healthy way. I'm detached from it and it's very liberating. I could never thank her enough. In short, trust Lucie, she will always be able to give you the best advice and the best tools to help you towards a healthy way of eating. Thanks Lucie"
"I've been working with Lucie for 6 months and in this short amount of time she has helped me completely transform my eating habits and my relationship with food. I now can eat without debilitating guilt and shame, which I honestly believed was impossible. I had spent years working with other nutritionists who kept me locked into the diet culture, but finding Lucie has truly been life changing, in all the best possible ways!"
Working with Lucie was a much more wonderful experience for me than any previous nutritionist. Lucie was undeterred by my ED history, dietary restrictions due to chronic health conditions, and ethical pursuits around food choice. Instead of making me feel like things were "in my head"- as some ED nutritionists have done- or removing more food options and causing anxiety – as traditional doctors and nutritionists have done – Lucie helped me find the eating style that works for me. She helped me to resolve guilt and anxiety around making the "right" choices, reduced my processed foods by adding in more whole foods, and helped me to feel happy and comfortable eating with others again. If you want to work with Lucie, do not hesitate to be as honest as possible with thoughts, feelings, and challenges and you will get much more than you could imagine in return.
"I'm so grateful to Lucie for completely changing my relationship to food and setting me on my healing journey to what I've realized has been eating disorder recovery. She is never judgemental and is always encouraging and affirming - and very practical, because she totally understands that life isn't perfect and is meant for living! She answers all my questions with care, compassion, and scientific evidence. I've totally trusted her in my recovery, moving away from restriction and the accompanying desire to overeat "off-limit" foods to begin to listen and respond to my body's needs. I'm in a completely better place with my body, movement, and food, and it's 100% because of Lucie! If you're considering working with her, don't hesitate - do it! You'll be so grateful you did!"
"Lucie is such a lovely person and a wonderful nutritionist. I worked with her for several months and never before have I worked with someone so sweet and gentle. She is also very competent and helped me see the food and nutrition world in a very different manner. Her approach is a healthy and holistic one, which helped me a lot. I aslo want to thank her so much for her kindness, understanding, and patience."
"I have struggled with an eating disorder for 6+ years and found I was engaging in emotional eating prior to committing myself to sessions with Lucie. Now however, with Lucie's guidance, I am beginning to heal my relationship with food and forming a desire to nourish myself from a place of kindness, with a genuine desire to nurture my body. This feels indescribably wonderful, truly something I've never experienced before. I spent so many years in a state of deep fear, hating my body and wanting to change it, all the while absolutely abusing my body with little to no regard for it. Lucie has taught me that I truly can find genuine peace with food, that I can trust myself and Lucie has helped me to realise that there's always the opportunity to be kind to my body, even after everything I've put it through. I believe Lucie's approach with intuitive eating is utterly invaluable. The approach she is helping me to discover for myself is not one that requires me to be cautious or precise or to fear disrupting a delicate balance. Instead, with Lucie's guidance I am finally finding a relationship with food that is so joyful and harmonious that it's like a ray of light, spreading goodness into every aspect of my life. Lucie is a deeply caring person who really takes the time to understand me, she gives me unique advice which I feel I will keep close to my heart for my entire life. Thank you Lucie!"
There are so many people that could benefit from consultations regardless of their concerns/goals. These sessions are so helpful because of the clear feedback, kindness, and excellent communication. I've made so much progress that smoothies are my new comfort food!🥳 How we eat seems simple on the surface, but is complex to navigate when you start examining your life. And Lucie does an amazing job at navigating that process.